| Social media / digital marketing |
Post-Covid-19 Futures Commission
The RSE's Post-Covid-19 Futures Commission aims to support a better future for Scotland and to build a fairer and more resilient society, through addressing both immediate challenges and longer-term policy and practice questions.
Working as Communications Officer, Christina played a fundamental role in shaping the Commission's digital outputs and ensuring that findings were communicated effectively, creatively and accessibly across all of the Royal Society of Edinburgh's platforms. This also involved maintaining the Commission site.
Recent work: Wendy McMurdo in Conversation

Christina recently took the opportunity to interview Wendy McMurdo to discuss Night Garden, a body of work made during the coronavirus lockdown and exhibited in 2020 as part of the group show Florilegium at Inverleith House. The conversation covers the future of exhibitions, the sensory acuteness of nature, the stillness of prints, flowers, digital culture, and art's potential for healing. This was kindly filmed in the Gallery ahead of opening by Kat Gollock.
This interview was inspired by the launch of the Studies Editions initiative (in which both Wendy and Christina have prints available for purchase) and premiered on the Studies in Photography Facebook page. You can also watch this on YouTube here.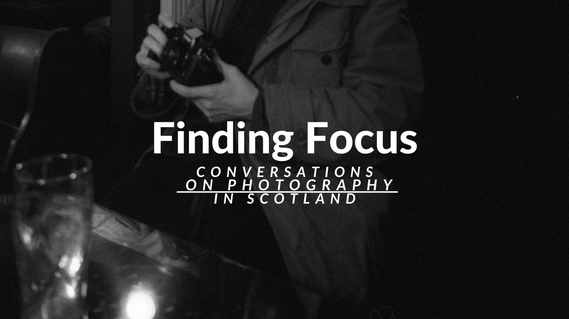 Recent work: Finding Focus
Christina recorded a series of informal interviews with photographers that she admired in January/February 2020. She has recently released these conversations as a resource designed to 'demystify the creative industries'. These exchanges not only offer a behind-the-scenes discussion of contemporary project work, but go one step further to discuss the challenges and compromises facing emerging artists today.
You can watch a video accompaniment to these conversations, complete with subtitles, portraits of the sitters and relevant project content here.
Finding Focus is also available as a podcast on all major platforms.
Recent work: Stills School Online

Christina began tutoring as part of the Stills School in October 2019, teaching a broad introduction to photography: from analogue developing and printing techniques, to zine-making and collage.
In light of the COVID-19 lockdown Christina was then invited by Stills to produce a pair of educational video resources encouraging those interested in exploring photography to participate in a series of small exercises at home. This process involved planning, structuring and shooting the video content (showcasing both historically important and contemporary practitioners making work on the selected themes), editing the material, formatting/exporting the video and producing the accompanying subtitles.
You can find these videos on the Stills School Vimeo channel here.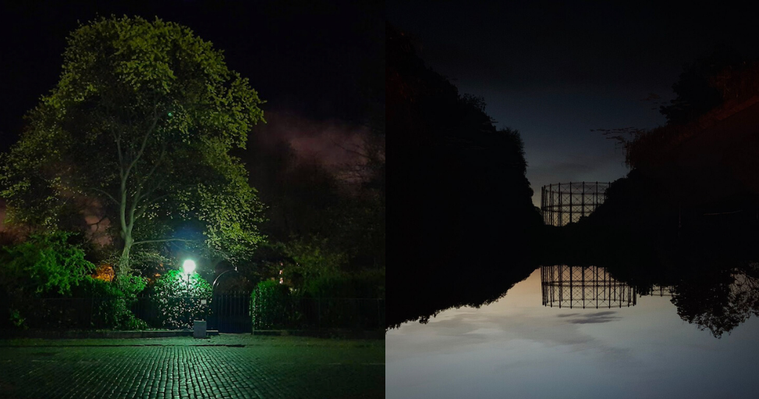 Recent work: #NightWalkZine
Christina recently launched '#nightwalkzine' in collaboration with photographer Jack Low, bridging Edinburgh and Glasgow during the COVID-19 lockdown. This project provided a therapeutic pursuit for the photographers, whilst seeking to tangibly connect with others in a responsible way.
Participants were invited to 'build their own walk' and curate their own publication by sharing their desired sequence to their Instagram stories. These were then printed and folded into zines using available materials. This cleverly incorporated raising awareness of the project with participation, producing a unique digital and physical 'walk' for each order.
Recent work: #SilentSaturday / #SilentSunday
Christina has been working with The Hippodrome Silent Film Festival since September 2019 in order to promote the tenth edition of the Festival in Bo'ness.
In light of the cancellation of this year's Festival due to COVID-19, and with a desire to maintain the online dialogue around silent film and nurture HippFest's place within that, Christina launched this campaign to keep audiences online engaged and entertained. This used interactive content on Twitter and Instagram to provide a fun and informative resource for the silent cinema community in the absence of the Festival itself.
'Work hard and make things happen.'